AEMS Bell Schedule for 2021-2022 School Year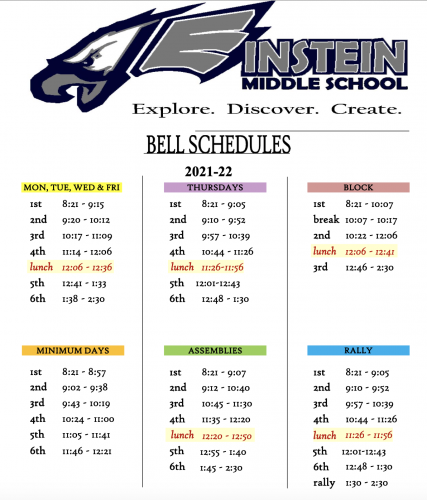 Welcome Back!
Remember, the first day of school for the 21/22 school year is Thursday, September 2nd.
Please follow the Thursday bell schedule. Thursdays are an early out for all students at AEMS.
Monday, Tuesday, Wednesday and Friday will follow the regular bell schedule.
Shortened days will be on the last day of the quarter.
If you have any questions regarding the schedule, please call the office during open office hours.