Elective Course Description Sheet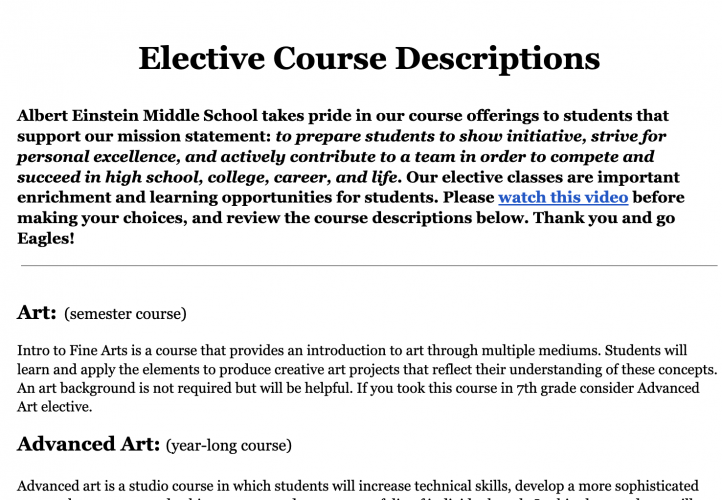 All 7th graders have received their Elective Class Choice form for next year. Please review it with your student and make sure it is turned in by the due date for the best chance to get their #1 pick.
Also, included in this post is an Elective Course Description for all electives including two links to videos. Please watch the videos BEFORE choosing an elective.
The CTE Elective is a brand new elective for AEMS and we are so excited to bring this opportunity to our students.
If you have any questions or concerns about electives, please contact the office, the school counselors or Mr. Tafoya.
**A digital course selection form will be coming soon and posted here when available. Check back soon**