Media - elective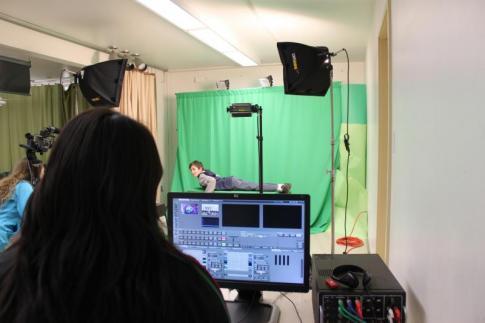 Media Production, despite its small size, is one of Einstein's most popular classes. The waiting list to learn how to film and edit video with Mr. Marsango is immense. It is a tribute to the emotional power of the videos that the students produce that Einstein's rallies have become ever more spirited. Of course, the subversive humor embedded in the videos also helps. During the school year, the media class will be entering its videos in local contests for student films. Some of these videos will show the making of the plays and the Capstone Projects. Others will depict student learning and effective teaching. The time has come for the outside world to see the creativity of Einstein students in action.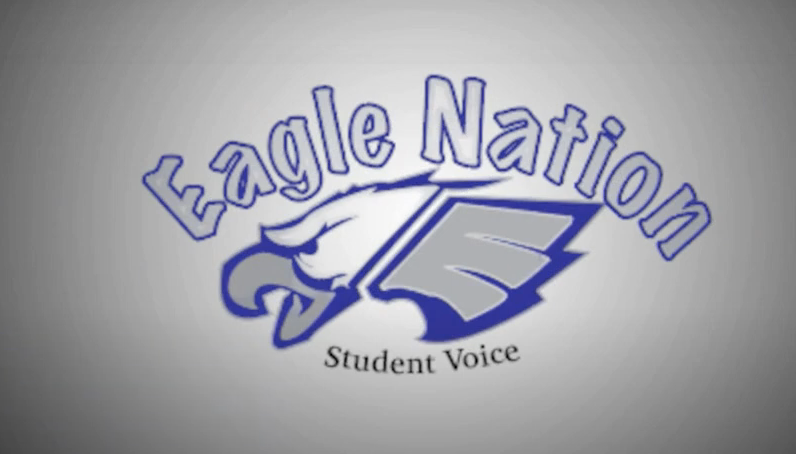 Albert Einstein Middle School's Weekly News Show.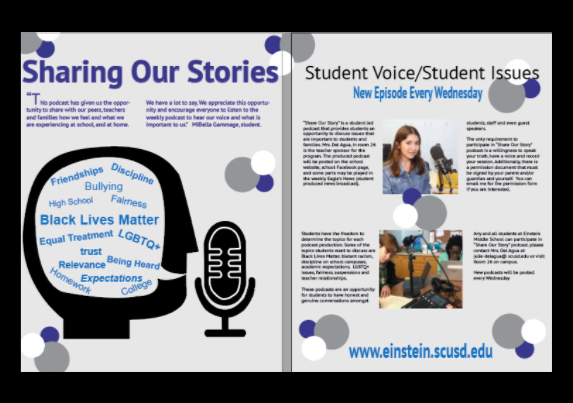 Share Our Story" is a student led podcast that provides students an opportunity to discuss issues that are important to students and families.
Mrs. Del Agua, in room 26 is the teacher sponsor for the program. The produced podcast will be posted on the school website, school Facebook page, and some parts may be played in the weekly Eagle's News (student produced news broadcast).

SECC's mission is to provide quality educational resources to learners of all ages in the greater Sacramento community primarily through video and other information and communication technologies via cable systems and networks. SECC is a collaborative effort of the K-20 education community all working together toward this mission.
SECC works to put equipment and training in the hands of teachers and students to help facilitate these wonderful opportunities.